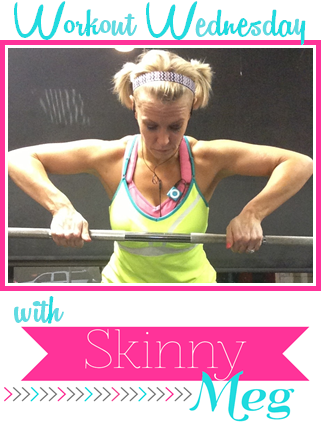 I workout.
A lot.
I honestly feel like it is now a necessity for my mental and physical health and on days I go without it, I feel like CRAP. Now granted, I have not ALWAYS been this way, but I'd say I've been pretty consistent for the last 9 months or so.
So this post is about to be a modge podge of stuff about working out and some of my motivation for writing this is that if I write it and post it, it will make me more accountable for actually DOING it all.
As you might have read, I recently ran a half marathon
. As soon as it was over, I had my friend Allie come up with a plan for the next one, and here is what she came up with:
My goal when she made this was to run the race in October with an average pace of 12 minutes a mile, since my pace for the last one was around 13:35. She did say that about halfway through, we'd reevaluate the time and pace for my long runs and see if we should set a more aggressive goal. (Maybe finishing in 2:30:00?!)
Yesterday, she sent me the speed workout for tomorrow. It is kind of ridiculous how excited I am about this...
She told me that I might puke and my response was "I've always wanted to workout so hard that I puke." She also asked how I felt about doing stadiums once a month and I said, "Sounds like I'm gonna be a total bad ass by the time you're through with me!"
Umm ...
wait ...
what?!
Who AM I!??!
You can see on my half marathon schedule I also go to BodyPump 2 days a week. Allie said that my rest days will be on Fridays, (which they might be after these speed trainings), but I'll probably still go to BodyPump on Fridays if I don't think I'm dying. I know that you're suppose to have "rest" days but aint no body got time for that.
So in addition to these workouts, I am starting
THIS
wonderful plan. I've heard that you can work your core everyday without a rest day and seeing as how my stomach is probably my LEAST favorite part of my bod, might as well work on that too.
30 day challenge starting today. Anyone else want to join in?!
That's all I've got today. What are your favorite workouts? Head over to
Skinny Meg
and see what other people are doing!