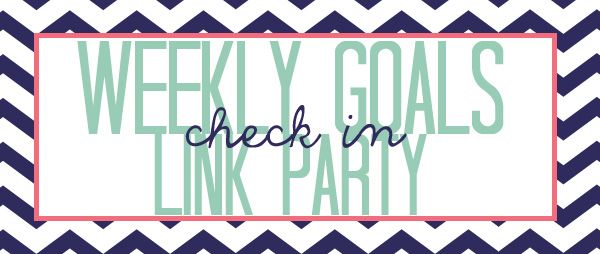 Yall... I can't even tell you how much I sucked at life last week. Fortunately this is a NEW week and I'm hitting the reset button.
Let's recap last week's goals:


1. Set up the night before.
I did better about this one this week, but not great.
2. In bed with the light out and phone put away by 10:30pm every night.
HA! That's funny. EPIC FAIL.
3. Drink 120oz of water a day.
Not the greatest of weeks for this, but OH WELL.
4. Try a new recipe.
Yay! I did do this. I made stuffed bell peppers. Check out the recipe
HERE
.
5. Clean my bedroom.
Yeah that didn't happen.
So as you can see, this past week wasn't the greatest, but this week WILL be better.
This week's goals:
1. Clean my bedroom.
I'm going to do it this week. No excuses.
2. Actually stick to my plan.
Last week I think I rewrote my eating plan about a million times, but I've already posted my new on one on my new fridge (!!!) so I have no excuses to not follow it.
3. Work out this weekend.
A lot of times when I go home to Huntsville I half-ass my workouts but I will NOT do that this weekend. Hold me to that, please. (decided not to go home, so have to come up with something else!)


4. Get all of my runs in.
As I was typing this, my friend Allie sent me my speed training workout for Thursday! I'm so excited! She said that I might end up puking by the end of it, but that's okay with me! LAST CHANCE WORKOUT! (I'll just picture Dolvett screaming at me with his pretty white teeth). I've got 3 miles today, 3 miles Thurdsay, 3 miles Saturday (I'm actually doing a 5k!) and 3 miles on Sunday.



Just because I don't want to type anymore, here is my weekend excitement in pictures: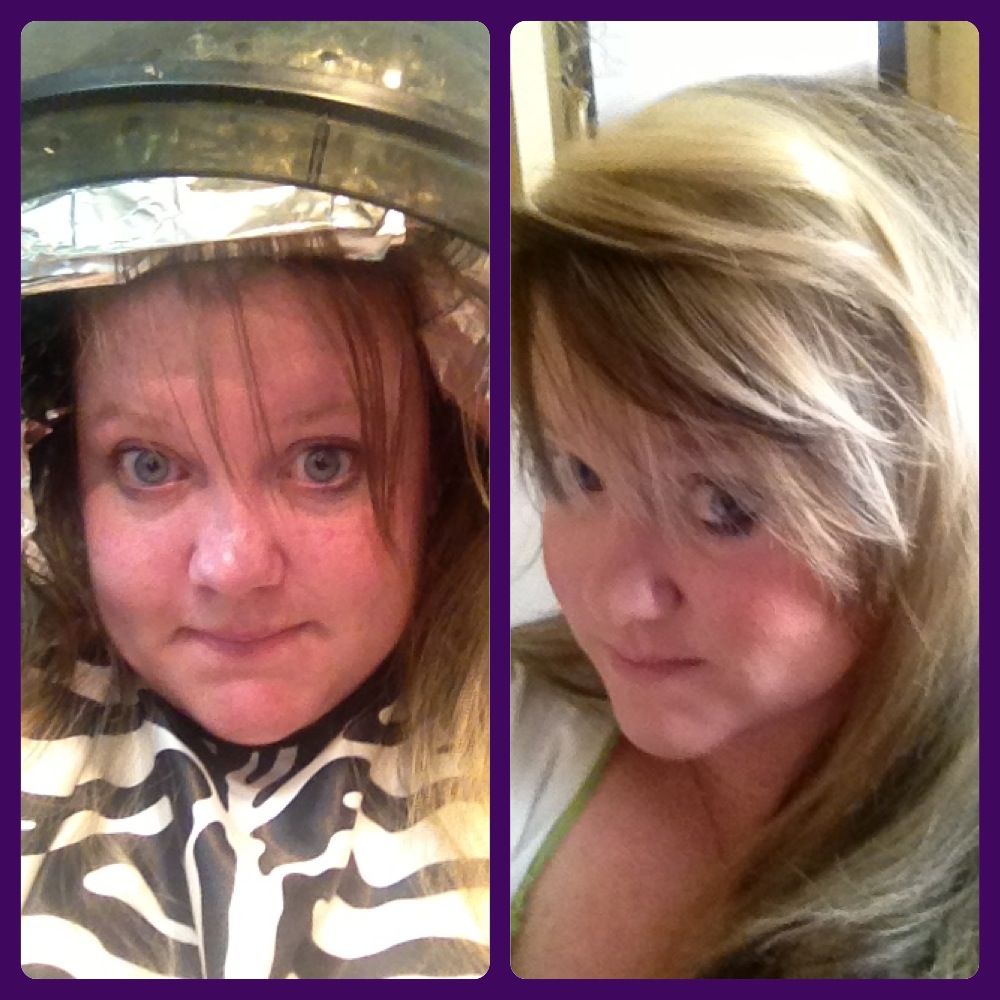 Yeah, that's me on the left. No make up. Getting the hair colored. Obviously make up is my friend. Not 100% sold on the coloring yet, but I'm going to give it a couple more days.
Sign of adulthood #362: You are more excited about a new fridge than you are about Christmas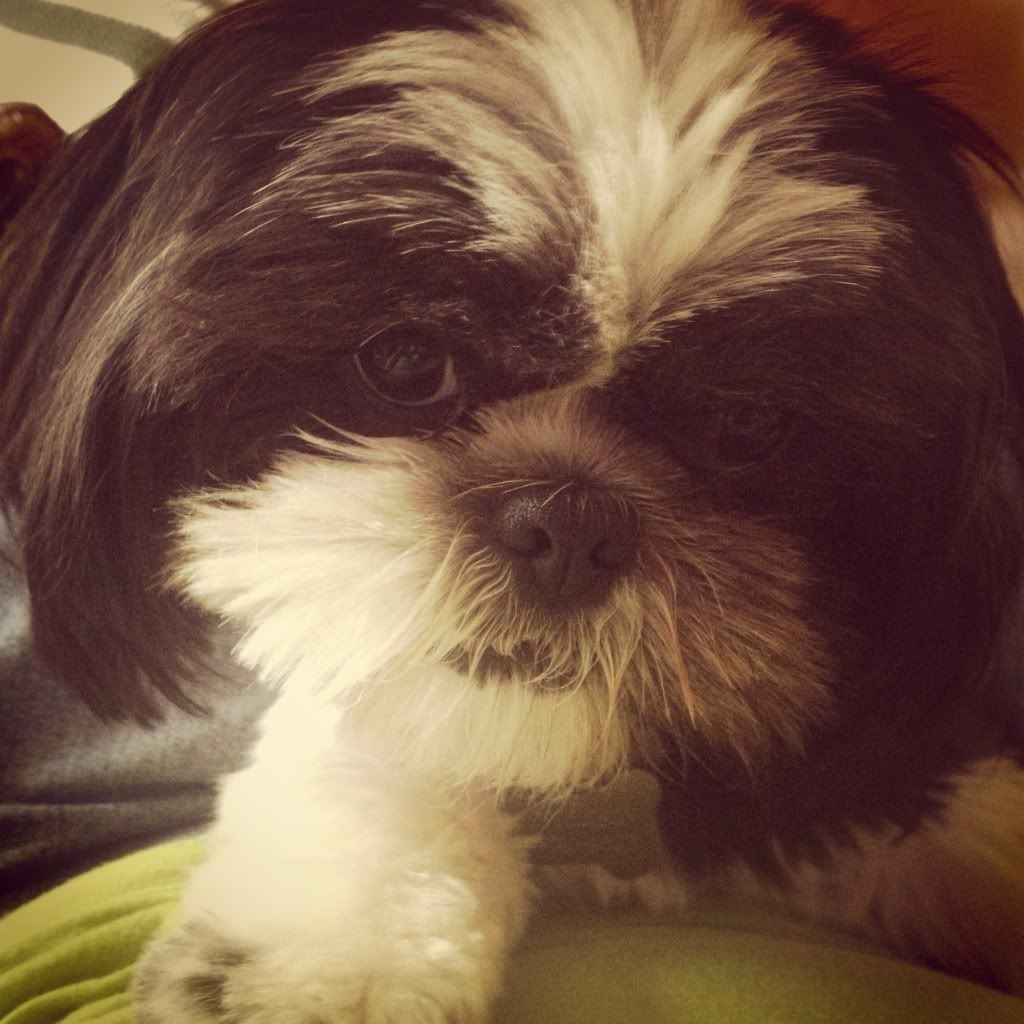 Dog sitting this weekend. Look at that FACE!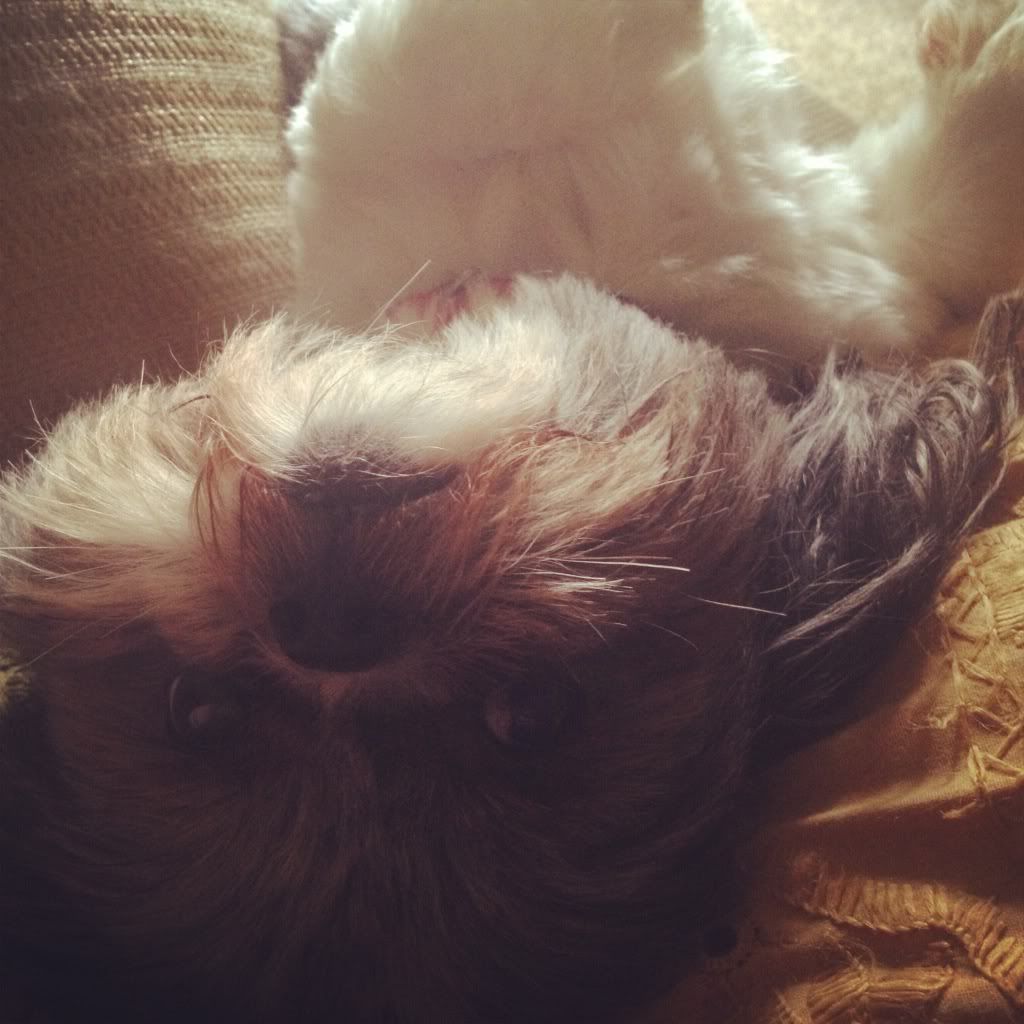 As I said, I sucked at life this week, so much of my weekend consisted of lounging around on the couch, surrounded by dogs.
I've had this patio furniture for almost 2 years now, and suddenly Mr. Bentley likes to dance on the tabletop.

Ended the weekend with a Sunday night run. As I posted on Facebook, lots of walking, a sore back, and heartburn, but a bad run is better than no run at all.