A little late, since I like to do these posts on Mondays, but better late than never. Memorial Day threw me all off. However, I wouldn't have traded it for anything!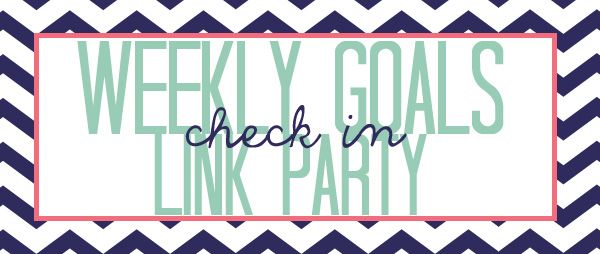 Recap of last week's goals:
1. Clean my bedroom.
DONE. And it is fabulous.
2. Actually stick to my plan.
Better than the week before, but not 100%. That's okay though. Life happens.
3. Get all of my runs in.
I got 3 out of 4 in. I didn't get my Sunday run in, but my friend and I did go hiking on Monday.
This week's goals:
1. Clean my craft room.
Yes, I have a craft room. No single person needs two guest rooms so why not use it for something functional? Right now it's kind of a "catch-all" and just a mess.
2. Do core work everyday.
I said that I was going to do a 30 day ab challenge, but I haven't.
3. Stay under my calorie goal everyday.
I tend to go over at least twice a week and that crap adds up.
4. Cook what I have.
I do NOT need to go to the store before next Tuesday. I've got a pantry and new fridge full of stuff so I need to make that work.
How did you do last week? What are some of your current goals?